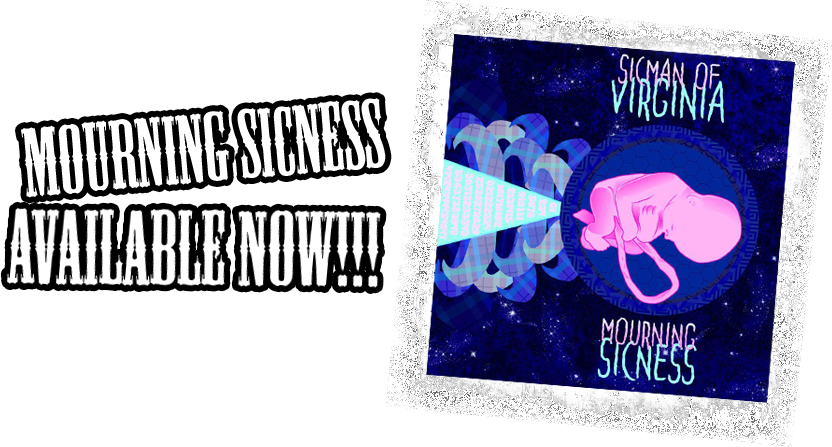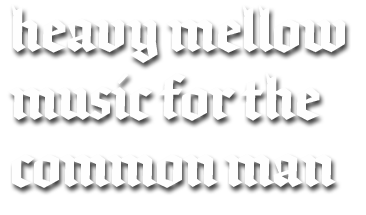 "The band's discography covers just about anything you could ask for. Complete with bizarre lyrics, straightforward scorchers with blistering guitar solos, very decisive drumming, pulled back songs, experimentation, i'm not sure what else you need." – Justin W. / "Your Music Show", GMYD

"The punk rock Grateful Dead" – Joe A. / GWAR , Thugbrarian Reviews

"Though they're not painting their musical pictures using a huge palette, there are no shortage of ideas to compensate for the lack of string orchestras and horn sections. With what mostly sounds like just guitar, bass, drums and vocals they've managed to produce a distinctive collection, which doesn't quite sound like anyone else." – Rob F. / Leicester Bangs, UK


WHO WE BE:
SICMAN is a power trio from southeastern VA that plays their own unique blend of music aptly referred to as "heavy mellow music for the common man". Whether you want to get all pretty or have your face rocked off, these guys got you covered. With a wide range of musical roots, this stylistically schitzo trio produces a surprisingly smooth yet gritty blend of sonic textures.

For more than a decade guitarist Matt Holloman and drummer Joe Welch have been creating and compiling a large catalog of music together under the moniker SICMAN of Virginia. Born and bred in Virginia Beach, VA, they first emerged as a duo, writing and recording music for many years before adding bassist and sonic manipulator John Litz to the group. This valuable addition helped them hone their live performance and forge the crushing power trio they are known as today.


VIDEO:
SHOWS